Version 1.9.1 - Feature release
This release has enhancements for providers with multiple centers, and a incident report that lines up to the Saskatchewan incident report.
Major Features
#271 Indicate current provider on each screen

Incidents have been enhanced to work with the Saskatchewan Minor Injury Report. Enter the information on our form: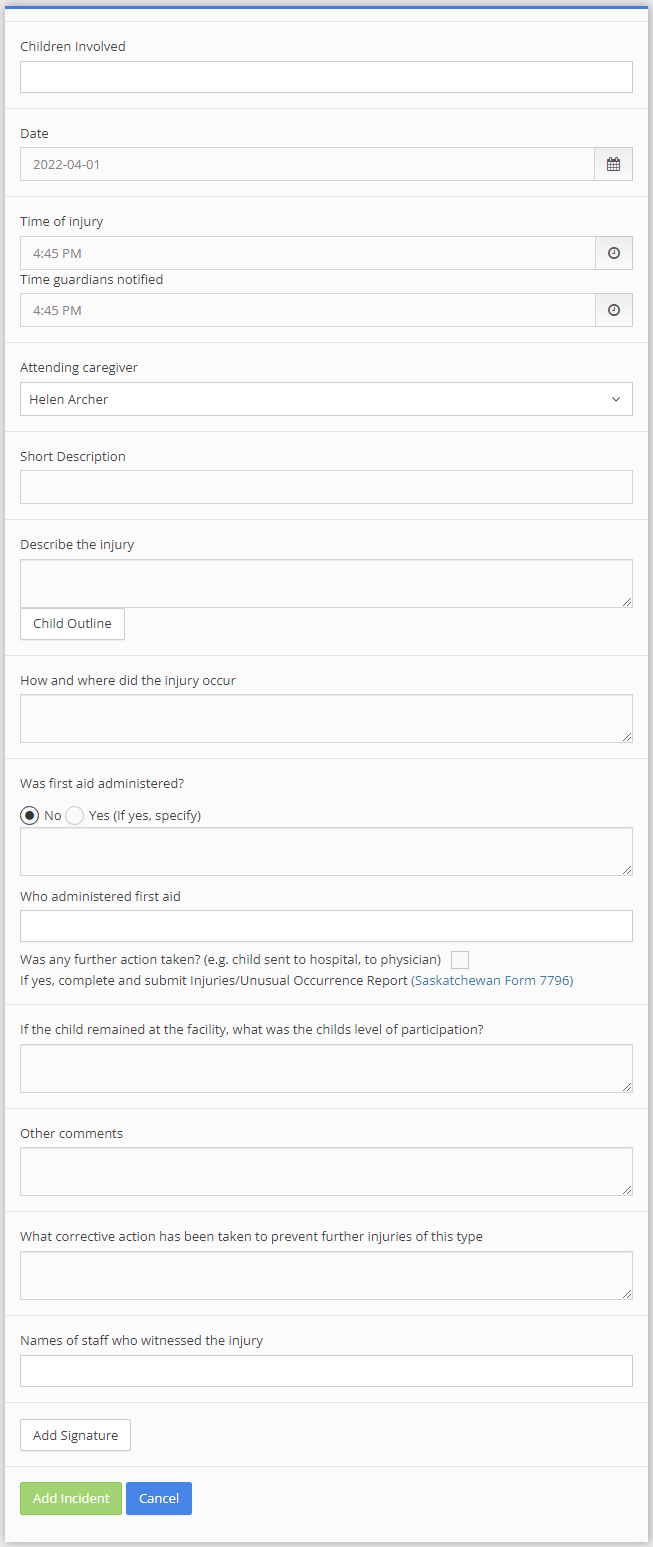 Mark the injuries on a line drawing:
And sign the document: (If you don't sign it here, it prints out with room to sign and date!)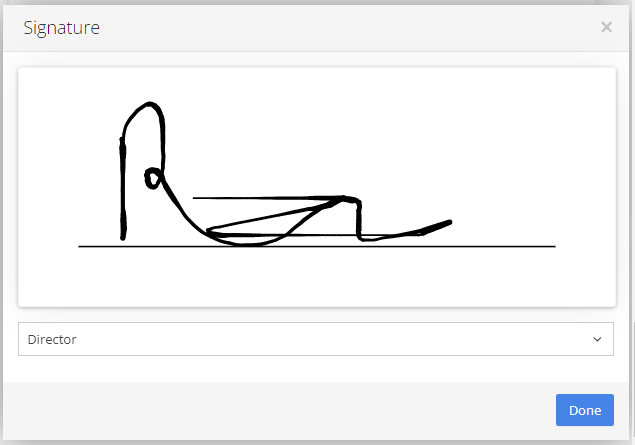 Within the incident, we also link to the Injuries/Unusual Occurrence Report that is required if the child goes to hospital or sees a physician.
Once you are all done, save a copy as a PDF to email or print: Sample PDF
Visit our support portal at https://learn.mydaycareonline.com/basic/incidents/ to learn more.
Minor Changes and fixes
#267 Move Todo List above Check In/Out Board
#270 Date picker on Add Child page now shows current year