Version 1.7.2 - Minor feature and bug fix release
New features:
#190 - Soft Delete Children
Look for the new Include Deleted button on the client pages, allowing you to review children that are no longer active with your facility. Deleted children no longer show on newly created reports, or the check in/out dashboard. You can bring the child back by clicking the 'Re-Enable' button, allowing them to show on reports and dashboards at any time.


#219 - Attendance Data Tables
The attendance page now allows for easy searching, as well as exporting to excel or PDF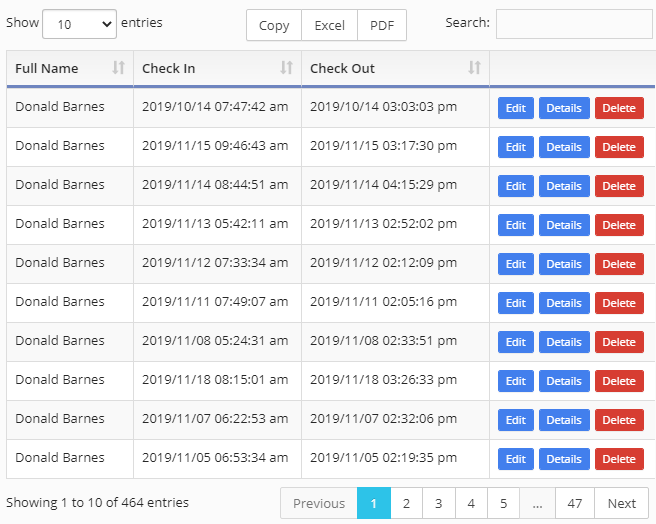 Minor changes and bug fixes:
#117 - Invoice creation revamp
Invoice creation provides much more feedback, allowing greater control over the invoice dates and showing an example of the invoice that will be created
#169 - Show last 30 days attendance on the child details page
#191 - Soft delete for Guardians - You can delete and recover Guardians
#221 - Changing your password now shows a notification when successful
#222 - Guardians detail page now shows the child records
#225 - No longer show deleted children on the Saskatchewan Child Care Attendance Report