Version 1.7.0 contains a few new features, enhancements, and bug fixes. Our main area of focus was the multiple users feature, aimed towards centers that have multiple employees.
New Features:
This feature adds the Staff Admin tab, an area that allows you to manage staff and invite new staff via email. Actions within the application, such as signing children in/out or incidents, record which user made the change.
#123 - Invoice search, sort, export
The invoices tab now allows you to quickly search or sort by any column. You can also copy to clipboard or export the list directly to Excel or PDF.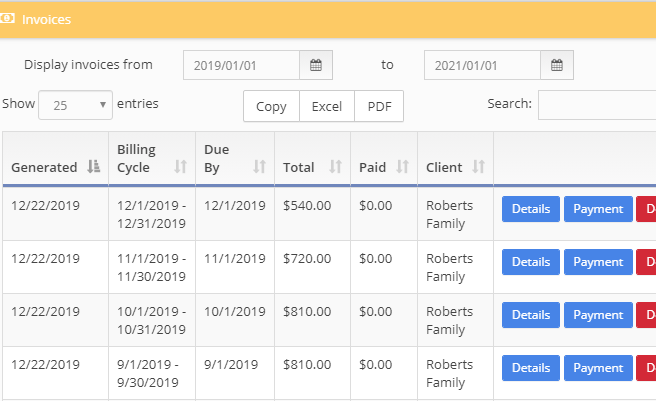 Minor Changes:
#88 - Updated administration portal
#203 - Kiosk and Dashboard in/out widget layout adjusted
#211 - Fix issue where upcoming birthdays could be off by a day